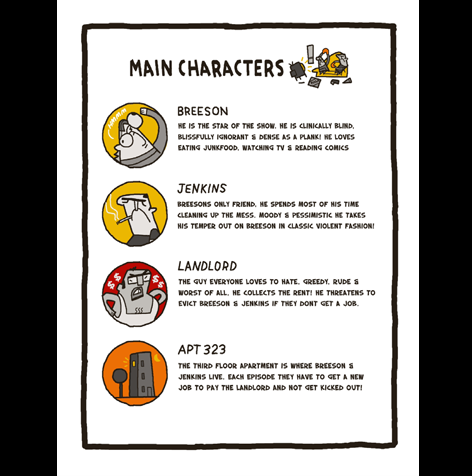 The Stupendous world of Breeson is a series of hilarious shorts & comics about two ex-students trying to get jobs and get by in the real world.

It follows Breeson and his room-mate Jenkins as they fight, get drunk, trash their apartment and cause all round mayhem and inevitably get fired from each and every job they get, which angers their money-hungry landlord no end!

Contact us to find out more...